Experience a restorative
holiday on a farm
in Castelrotto – South Tyrol
…
We are the Prossliner family: Christian, Elisabeth and our children Sara, Lea and Lukas – not forgetting Grandma Margareth and Grandpa Gottlieb – and we look forward to welcoming you to a holiday on our farm in South Tyrol. Our farm is our pride and joy, and we dedicate great joy and commitment to the many daily activities on our farm. Our core business is dairy farming, with holiday rentals as a side income. We look after our animals, fields, meadows, gardens, and flowers with passion. The meadows supply food for our many animals, the wood from the forest provides the cozy warmth in our house. We keep goats, ducks, cats, rabbits, a pig, hens and a cockerel alongside our cows and calves.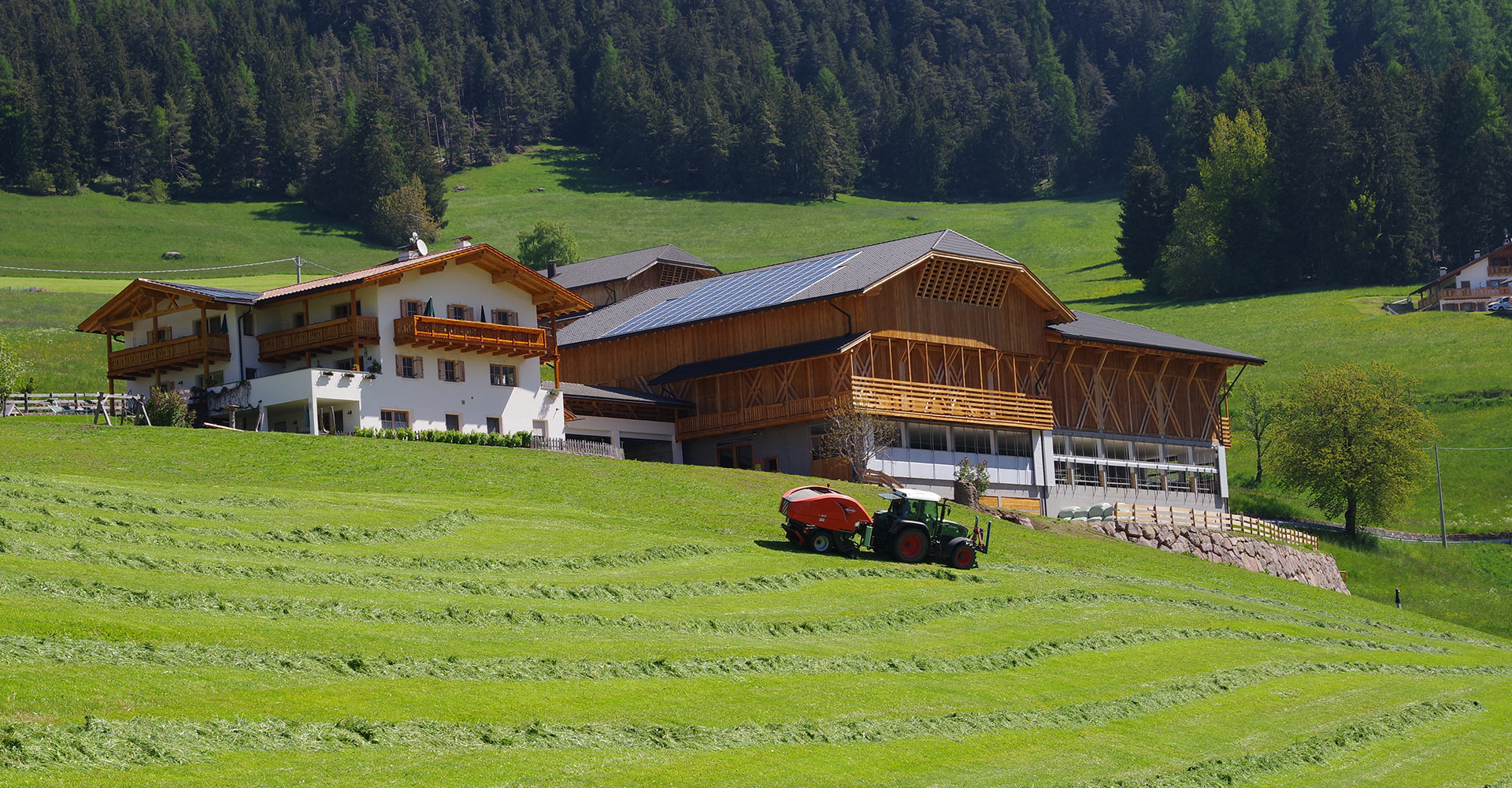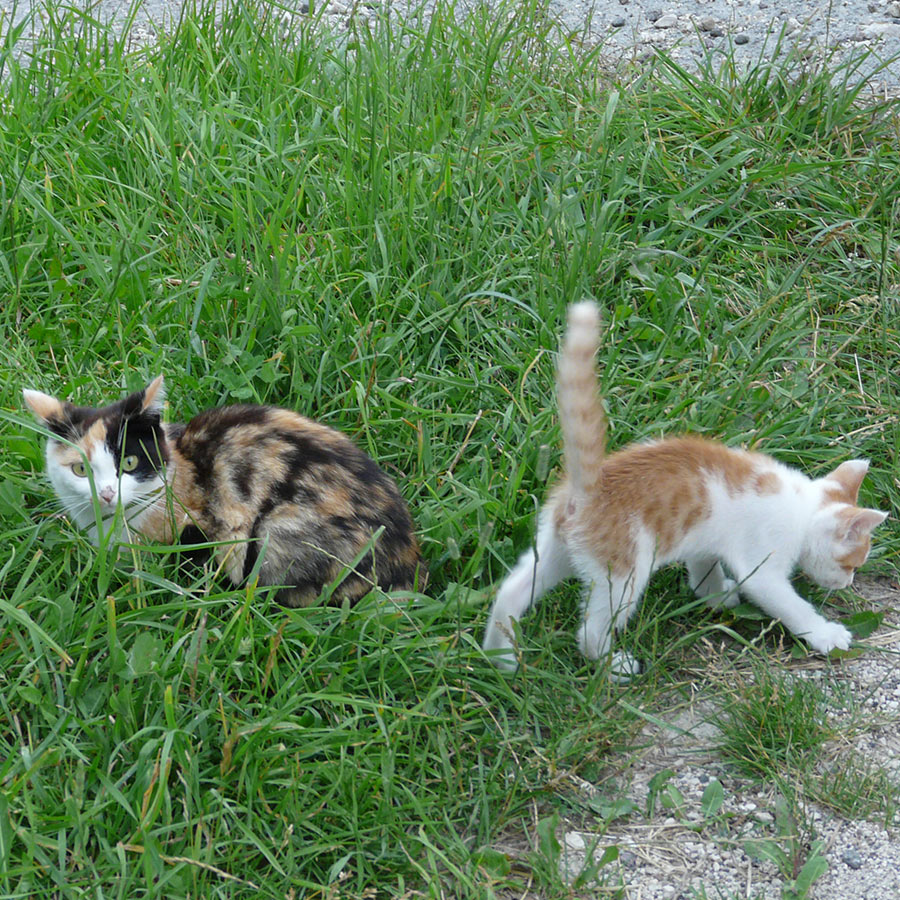 Our farm is a paradise
for young explorers
…
The farm Ronsol is a true paradise for children and adults. On their tour of discovery during their holiday on our farm in South Tyrol, our young guests will make friends with our many animals and experience farm life. They will enjoy feeding the cockerel and the hens together with grandma or tasting the fresh goat milk after watching grandpa do the milking. We love it when they visit us in the barns or help us with the harvest.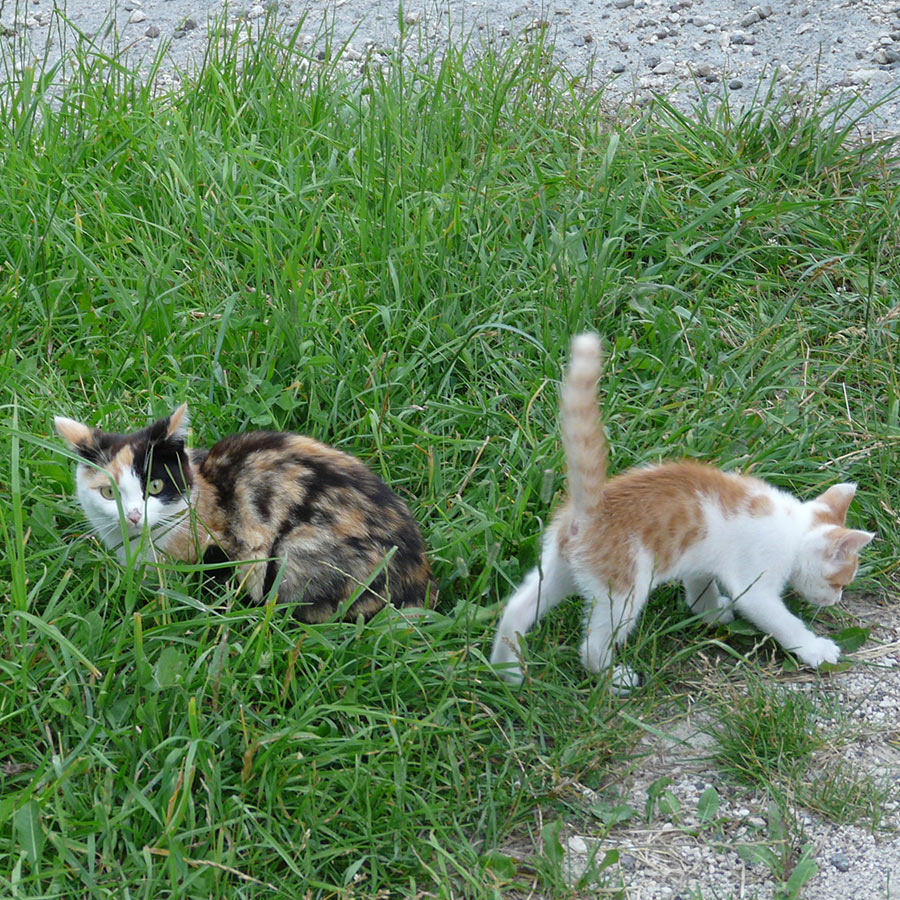 Experience our farm
with all its sights and sounds
…
You are welcome to get involved in the life and ways of our farm while you are here. We are happy to have visits to the barns and sheds and to show you around the farm, where you will experience many interesting things. By prior arrangement or on raining days, our grandma Margareth can give you a course in the preparation of fresh cheese and yoghurt. In summer, we accompany our guests to visit our grandpa Gottlieb as he milks the goats, and you can visit our calves on the pasture.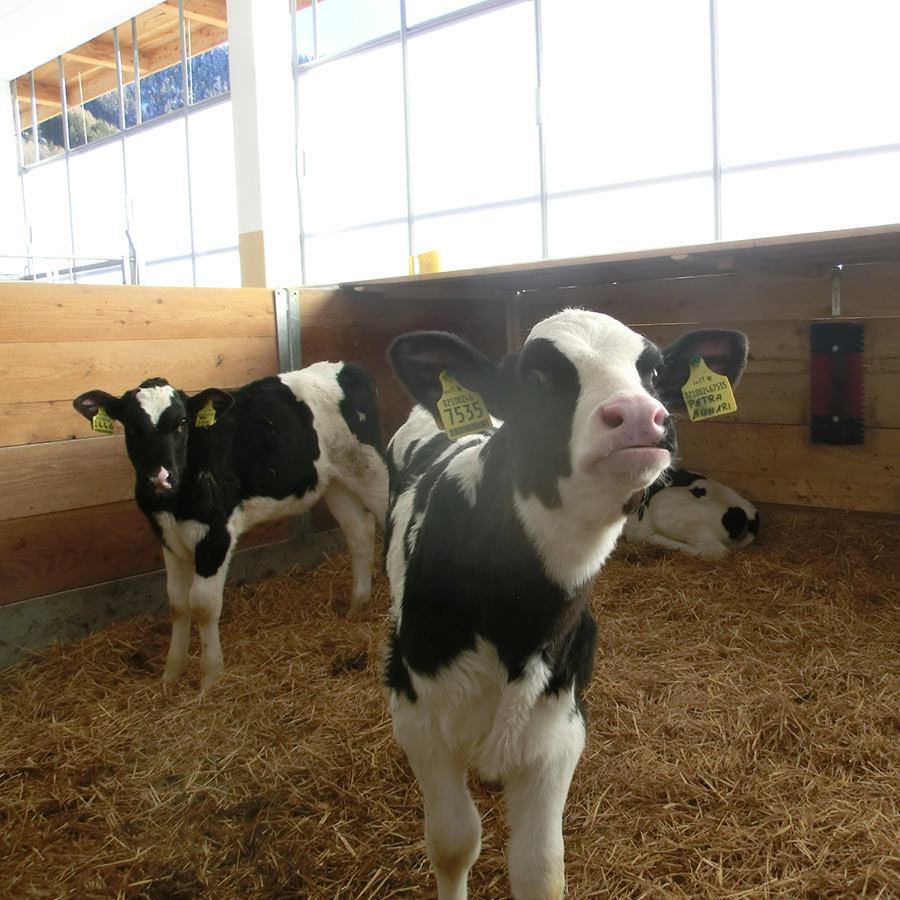 Products from our farm,
a natural taste

…
With our home-made products, your belly will be happy too! With fresh cow and goats milk, eggs from our free-range hens, potatoes and zucchini from our garden and much more other produce, you can enjoy natural and healthy groceries with zero road miles! Furthermore, you can also use the aromatic herbs from our herb garden, in order to refine the taste of the meals you are going to prepare in your apartment on our farm.
Upon reservation, from 07.00 to 09.00 am, in the common room, we serve a rich breakfast using local products and home-made products from our farm. If you prefer to have breakfast in your apartment, in the morning, we will deliver your personal breakfast basket on the shelf in front of your apartment door. You can conveniently select the contents using the order list. These include fruit spreads made from plums, apricots or currants, lemon balm or elderflower syrup, milk, natural yoghurt, fresh eggs, goat cream cheese, butter and fresh bread from the bakery.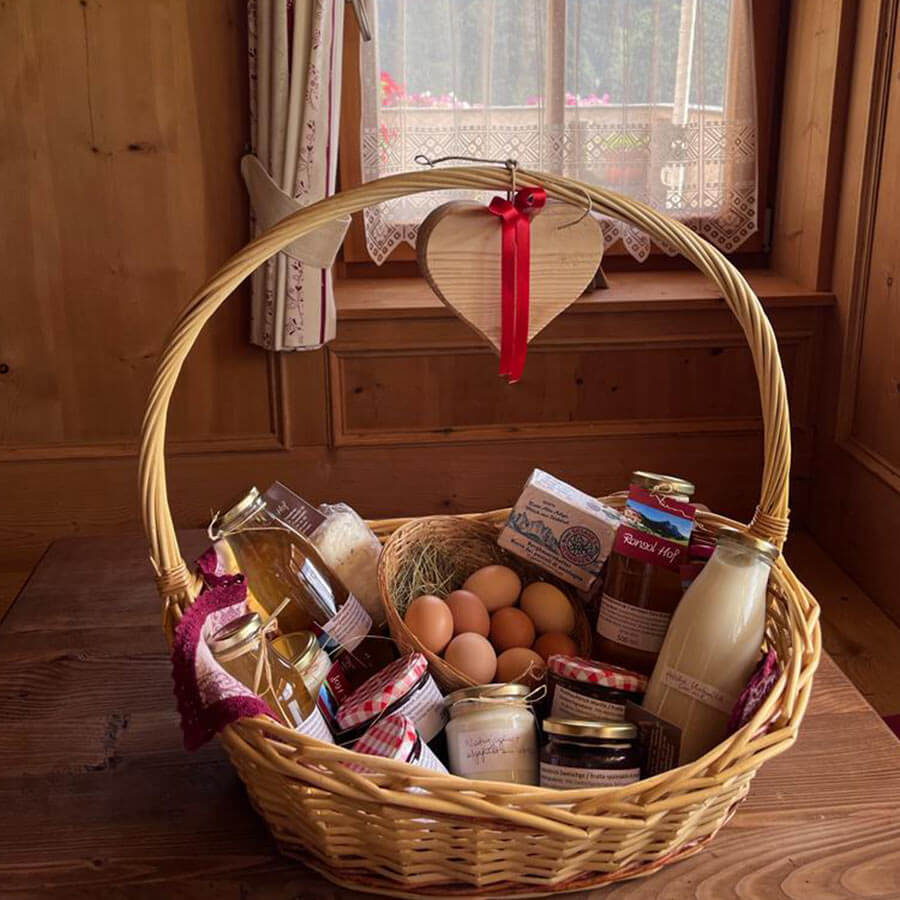 Farm overview map – bird's eye view south-west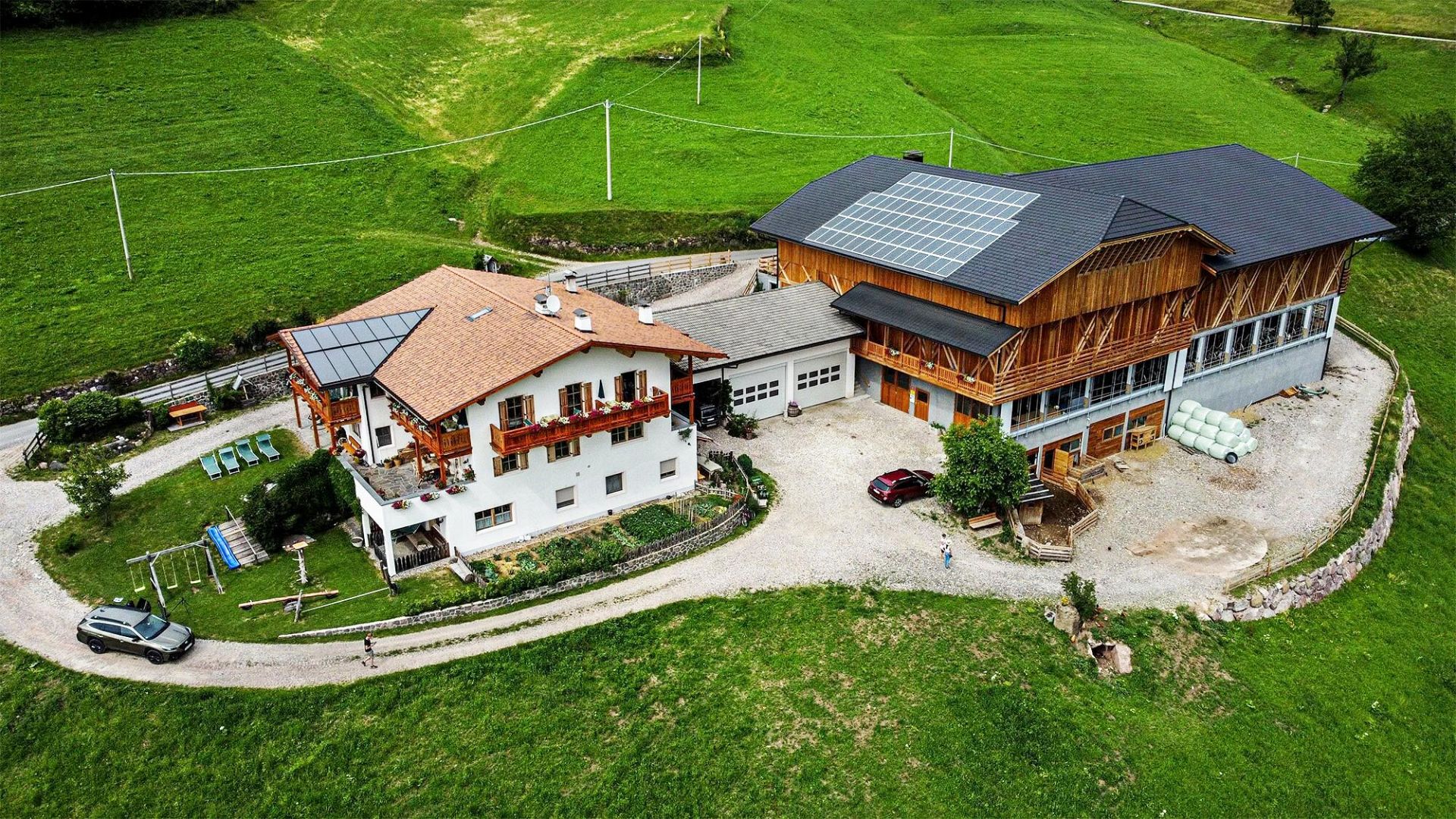 Apartment for family
Christian, Elisabeth,
Sara, Lea & Lukas
Apartment for family
Oma Margareth & Opa Gottlieb
Stable for our small animals
Goats, pigs, chickens, ducks & rabbits